Greenbank Environmental
Branding & website
Greenbank Environmental is one of Australia's largest environmental traders. Since we met in 2011, we've delivered two re-brands, a website, and a myriad of corporate collateral.
Read more
We met Greenbank Environmental with a request to create a brand identity and guidelines for their parent company, Greenbank Corporation. Fast forward to the present, we still enjoy an amazing working relationship, built on mutual trust and respect over many years.
Leveraging their position as market leaders in environmental certificate trading services with a reputation for trust, we set out to create a fresh and friendly brand.
After initial discussions and analysis of their competitors we developed a range of concepts. A few rounds later we had developed a brand that was visually enticing, and through user testing, confirmed it clearly resonated with their audience.
We delivered a vibrant and compelling brand along with an intuitive user friendly and technically sophisticated website on budget and ahead of schedule (who doesn't love that).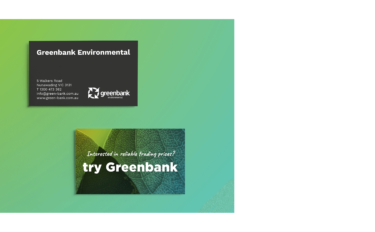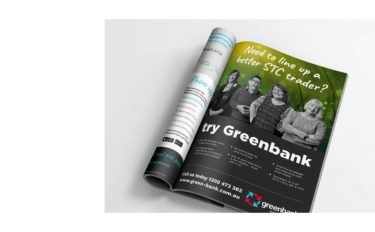 For promotional material we wanted to represent the heart of the business – Greenbank Environmental's people.