National Transport Commission
Reporting suite
We met the National Transport Commission in 2012 and have enjoyed working together for nine years. Here is how we tackled their 2019-20 Corporate Plan.
Read more
We've delivered the National Transport Commission's Annual Report and Strategic publications for seven years running. Each year we like to push the creative outcome just a little further.
The 2019-20 suite as brought to life by an innovative isometric illustrative style, providing visual depth to a text-heavy document.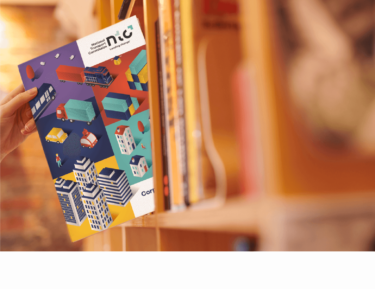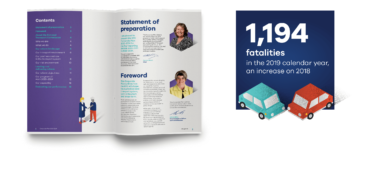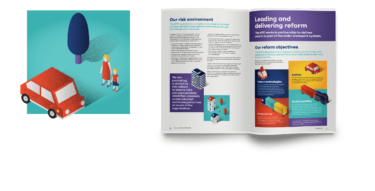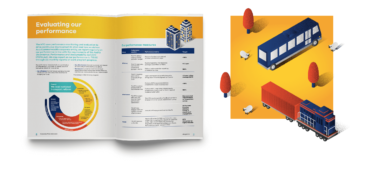 After patiently gaining an invaluable understanding of the Commission over six years, we completed a full rebrand of the organisation in 2018.
We were thrilled to showcase their new look and feel in their 2018-19 reporting suite.